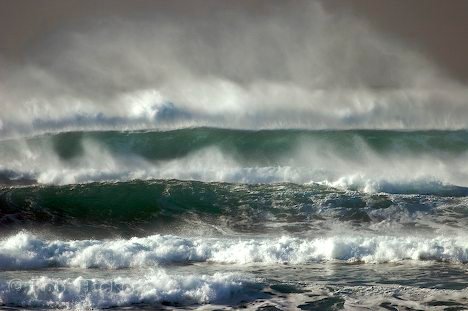 Sturmwellen Ozean Oregon
Gewaltige Sturmwellen schlagen an den Cannon Beach entlang der Küste von Oregon in den USA.
Ein Sturm fegt über die Küste von Oregon hinweg und trägt den feinen Sprühnebel mit sich. Sturmbeobachtungen am Meer sind ein gewaltiges Schauspiel und tragen zur Entspannung und Erholung bei.
Gewaltige Wellen entlang der Küste am Cannon Beach, Ecola State Park, Lewis and Clark National and State Historical Park, Oregon, USA, Nordamerika.