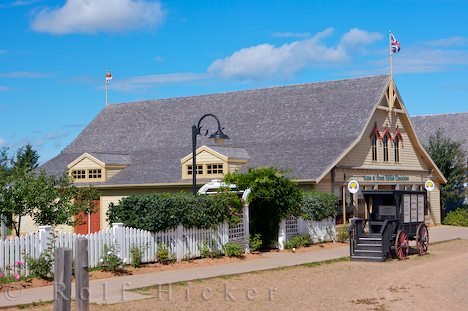 Avalonea Attraktion Anne Of Green Gables
Eine Attraktion in der kanadischen Provinz Prince Edward Island ist die nachgebildete Heimat von Anne of Green Gables - der Kunstort Avalonea.
Wie aus einer romantischen längst vergangenen Zeit wirken diese Stadtkulissen auf die Besucher: Avalonea - die Heimat von Anne of Green Gables. Hier liegt ein interessantes Ausflugsziel für die ganze Familie. Darsteller in Kostümen laden Sie ein, einen Tag mit der Buchheldin Anne of Green Gables von Lucy Maud Montgomery zu verbringen.
Avonlea - Village of Anne of Green Gables in Cavendish, Blue Heron Coastal Drive, Queens, Anne's Land, Prince Edward Island, Kanada.